Creating/Finding Fanart
Edit
If you're an artist can you contribute fanart of these game's protagonists? If you're not, can you help us find some?
Sourcing Fanart
Edit
Does anyone know the source of these images? If we can't find them I might replace the images with sourcable art.
Identifying Characters
Edit
Does anyone know who these characters are?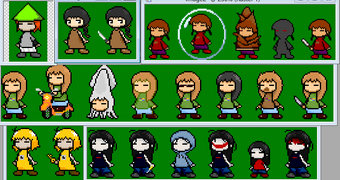 1. Dakitsuki - a side character in DreaMarbleng.
2. Aya (Айа) from Dreams of Dead
3. Misotsuki (みそつき) from Miso Nikki (みそにっき)
4. Dream Trance, all set
5. Kagitsuki (No game)
6. Vision's protagonist?

Source
Separated sprites for convenience:
Ad blocker interference detected!
Wikia is a free-to-use site that makes money from advertising. We have a modified experience for viewers using ad blockers

Wikia is not accessible if you've made further modifications. Remove the custom ad blocker rule(s) and the page will load as expected.