Dream vs Dream


Release
Latest Version

0.2

Creator

Various (Crewboa/DvsD Team))

Language
Engine
Release Date

Details
Protagonist

N/A (Various)

Nexus Doors

N/A

Effects

N/A

Endings

N/A
Dream vs. Dream is a free, community-developed fighting game based off the characters and locations found in Yume Nikki and its various spinoffs and fangames. It's currently still in early stages of development, but development has come to a halt due to internal issues between members (among other reasons). On April Fools Day 2014, a fake dating sim version of the game was released.
Dream vs Dream plays as most traditional 2D fighting games.
Three playable characters are available in the current Alpha Release (v.0.2). Despite the early stage of release, Netplay has already been implemented.
CPU opponents and story mode don't yet exist in the game, but local and online multiplayer as well as a training mode can be accessed.
Characters
Edit
Playable Characters
Edit
Confirmed Characters (Next Release)
Edit
Confirmed Future Characters
Edit
Yume Nikki
Edit
Yume 2kki
Edit
Grey Man (LSD Dream Emulator)
TBD
Possible Future Characters
Edit
TBD, open to spriting help. M-256, the creator of Me, did more or less all Me and Masutaa sprites on their own, thus pushing both out of this section to the next release roster. Spriting takes up most of the time needed for the addition of a new character, moreso than hitboxes, coding and VA combined, so experienced spriters that want to see a certain character happen are always welcome!
Downloads
Edit
External Links
Edit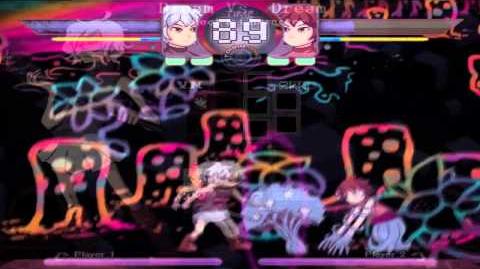 Ad blocker interference detected!
Wikia is a free-to-use site that makes money from advertising. We have a modified experience for viewers using ad blockers

Wikia is not accessible if you've made further modifications. Remove the custom ad blocker rule(s) and the page will load as expected.