FLUX

FLUX's Title Screen
Release
Latest Version

0.00

Creator
Language
Engine
Release Date

Details
Protagonist

Maria

Nexus Doors

2

Effects

(Channels) 3

Endings

N/A
Overview
FLUX is a Yume Nikki Fangame made by Rindre . It's release was 0.00, staring Maria , but is currently being remade (Tentatively known as FLUX redux). The game has received much criticism for its many borrowed graphics and glitches, but is still playable.
As of following releases (including the teaser for the new version), the game is no longer considered a fangame, though the game's files still refer to the items that change Maria's sprite as 'Effects'.
Gameplay
FLUX plays as many other Yume Nikki Fangames, but Maria enters the "Dream World" through her Television, and there is more of a plot than most games. 
The Debug room can be accessed by interacting with the wall next to Maria's desk in the dream world.
Plot
"You play as Maria, a 23-year-old who works at the local psychiatric hospital Cohibeo, tending to a delusional patient named Youshitsuki. You are able to explore her mind through her TV." - Taken from FLUX's 0.00 readme.
Channels(Effects)
| Name | Image | Description |
| --- | --- | --- |
| Bolo | | Maria equips a Bolo Sword. |
| Warrior Angel | | Maria wears an outfit with wings that increases her speed. |
| Electric Sound System | | Maria wears an outfit similar to Gumi from Vocaloid. |
Download/External Links
Gameplay Video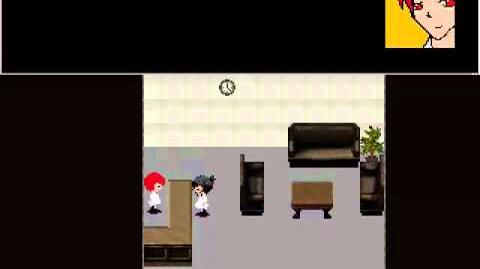 Known Bugs/Glitches
"The File Maria1 Can not be opened"
Changing into Maria's uniform for work on the left side of her dresser brings up a missing file error. Simply just use the right side of the dresser to progress in the game instead.
Warrior Angel Channel
• There currently is a glitch where the Warrior Angel channel will keep the speed increase, and keep increasing speed when re-equipped.
Ad blocker interference detected!
Wikia is a free-to-use site that makes money from advertising. We have a modified experience for viewers using ad blockers

Wikia is not accessible if you've made further modifications. Remove the custom ad blocker rule(s) and the page will load as expected.