Me

Me's Title Screen
Release
Latest Version

0.05

Creator
Language
Engine

RPG Maker VX Ace
(originally RPG Maker 2003)

Release Date

Details
Protagonist

Me

Nexus Doors

6 (+1 via chance) (Remake)
4 (+1 via chance) (Original)

Effects

11 (+30 Orbs) (Remake)
6 (+?? Orbs) (Original)

Endings

4 (Remake)
3 (Original)
Me (readable in English or Japanese (め / 目, Eye / Sprout)) is a Yume Nikki Fangame created by Isasapiens. The game stars Me, a girl who refuses to leave her room and uses her stereo to enter a dream world. Me was remade at an unknown date, converted from RPG Maker 2003 to RPG Maker VX Ace.
Me's atmosphere seems to draw inspiration from older fangames such as .flow, Yume 2kki and Hallucigenia in terms of its mixture of dark, visceral imagery and colorful, surreal imagery. In further reference to the title's multilingual definitions, motifs of eyes and sprouts are noticeable throughout the game.
Me's style of gameplay resembles both Lcd Dem and .flow, in which Effects are not the only form of collectible and are instead used to help the player reach the secondary item type: Orbs. The objective of the game is to gather all Orbs and Effects.
Outside of the dream world, Me has a laptop that can be used to collect wallpapers, listen to music, and view emails when Orbs are collected.
Me is vast and dense, with many events packed into an enormous dream world.
Outside of certain events the plot of the game is vague, the reason for Me locking herself in her apartment being unknown.
Effects and Items
Edit
There are 11 Effects found in the game. Their abilities can be used with the action key, Shift. Contrary to most fangames and the original Yume Nikki itself, all of the Effects found in Me have a purpose and can be used frequently. Effects can even be mixed together by selecting one Effect then another while the first Effect is still active. Effect Mixes combine the abilities of the two Effects, but other than that, they are only there for looks or to change the environment around them. There are a total of 10 Effect Mixes.
| Name | Image | Description |
| --- | --- | --- |
| Eye Fruit | | Me's head becomes a dark red fruit-like eye. Pressing Shift makes the fruit open its eye and teleport Me back to the Nexus. |
| Eraser | | Me has a neutral expression and holds a eraser as a weapon, allowing her to kill or maim NPCs. |
| Wings | | Me has a cheery expression and sprouts angel wings, increasing her speed and allowing her to fly over some gaps. |
| Distort | | Me becomes a blue-haired monster with five red eyes. Pressing Shift makes Me look up and jump. This Effect can change the environment around her, revealing entrances to other areas. |
| Mask | | Me becomes a monochrome monster heavily resembling Uboa (also supported by the effect location and description). Pressing Shift inverts the effect's colors. In this mode, Me can scare Terus away and kill them. |
| Color Wheel | | Me has a has a cheery expression, a ponytail and a color spectrum wheel on her back. Pressing Shift inverts her colors and makes her face blank, sometimes changing appearances of NPCs. |
| Magnet | | Me's hair becomes red and a magnet appears on her head, likely a visual reference to Mega Man's Magnetman. Pressing Shift attracts most NPCs and metal objects. |
| Weather | | Me has a cloud for a body and two different smiling heads. Pressing shift causes one of the heads to glow, causing either rain or snow (this can be used to put out fires). |
| Orifice | | Me has pale skin, wears a dark green shirt with a white eye, and has red hair covering most of her face. Pressing Shift makes her bangs lift to reveal a hole in her face and makes her vomit blood. |
| Orb | | Me becomes a small orb fairy, allowing her to enter small passages. Pressing Shift makes her change color. |
| Spirit | | Me becomes spirit with an X across her face, allowing her to pass through walls marked with a circle with an X inside. Pressing Shift makes her look around. |
Effect Mixes
Edit
Name
Image
Description
Throne
(Eye Fruit + Wings)

Me becomes a Throne from Christian lore, giving her the Wings' speed boost and the Eye Fruit's teleportation. Pressing Shift makes the wheels spin and brings Me back to the Nexus.

Sprout
(Eye Fruit + Distort)

Me becomes a weird white monster with bleeding eyes. Pressing Shift makes her wave towards the screen.

Noise
(Distort + Color Wheel)

Me becomes a rainbow semitransparent silhouette. Pressing Shift makes her distort and emit a noise sound.

Multicolor
(Weather + Color Wheel)

Me becomes a rainbow with an eye. Pressing Shift causes her to shift through the colors of the rainbow.
Storm
(Weather + Wings)

Me becomes a tornado with wings and multiple eyes inside, increasing her speed. Pressing Shift makes her spin.
Parasol
(Weather + Mask)

Me becomes a pink umbrella with 3 eyes. Pressing Shift causes her to spin.
Aster Tataricus
(Orb + Eye Fruit)

Me becomes an Aster Tataricus, a flower symbolizing remembrance in Japan. Pressing Shift opens or closes the flower.
Pyramid
(Orb + Orifice)

Me becomes a small pyramid fairy. Pressing Shift makes a random sound play, along with a music note.
Condemned
(Spirit + Orifice)

Me becomes an alternate spirit with high heels, tattered clothes and a rope hanging down her neck. Pressing Shift makes her tear up a little.
Median
(Spirit + Color Wheel)

Me becomes a spirit run through the Median filter. Pressing Shift makes her look around.
Lollipop - found in the MOTHER 3 Area with the mailboxes. Interacting with it will cause Me to pick it up. You can give it to Peanut (a little pink creature that looks like Charlotte from Madoka Magica) in the open mailbox, unlocking a wallpaper.
Box - A moving blue box found in the Igloo World, used to obtain the Distort Effect.
Key - A key to a locked building in the Purple City containing the Distort effect, received from the red-haired clerk in the Purple City in exchange for the Box.
Downloads
Edit
| Version | Date | Announcement | Download |
| --- | --- | --- | --- |
| Version 0.05 | ? | ? | Dropbox |
External Links
Edit
Gameplay Videos
Edit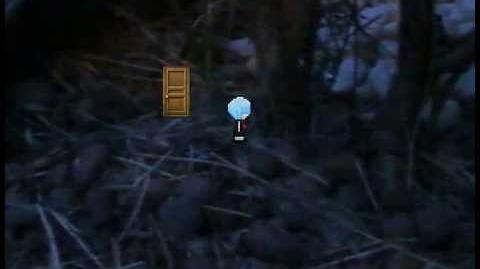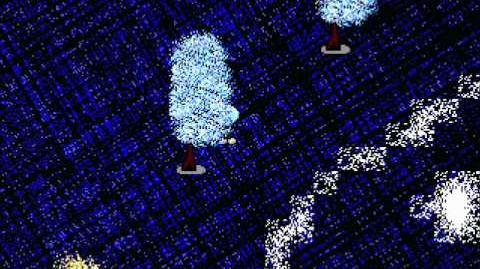 Ad blocker interference detected!
Wikia is a free-to-use site that makes money from advertising. We have a modified experience for viewers using ad blockers

Wikia is not accessible if you've made further modifications. Remove the custom ad blocker rule(s) and the page will load as expected.