Permafrost

Permafrost's title screen
Release
Latest Version

0.00 (currently on hiatus)

Creator
Language
Engine
Release Date

Details
Protagonist

Morana

Nexus Doors

4

Effects

4

Endings

N/A
** It has been stated by the developer that as of all future updates, it will no longer be a fangame. (Do not update page to new versions of the game. We will keep it up to chronicle it.) **
Permafrost is a fangame by TheEndIsNearUs. It stars Morana, a young girl who can't leave her room yet.
Permafrost plays like most Yume Nikki fangames, the main objective being collecting effects. Morana sleeps in her bed to enter her dream world and explore from 4 paths at the nexus.
Being at only a 0.00 release, so far there are not many events or locations that tell about Morana, but attempting to leave her room with cause her to shake her head and say "I can't leave yet!", possibly meaning there is a reason why she refuses to leave and dream. A similar instance occurs with the gate in the backyard of both the real world and the dream world, where she remarks, "The gate's frozen shut..." and "The gate's covered in plants...," respectively.
| Name | Image | Description |
| --- | --- | --- |
| Rollerskate | | Morana wears orange roller-skates that make her walk faster. |
| Firefly | | Morana holds a firefly. |
| Guillotine | | Morana walks around, supposedly beheaded. |
| Watercolour | | Morana appears to be colored with watercolor paint. |
Download/External Links
Edit
Gameplay Video
Edit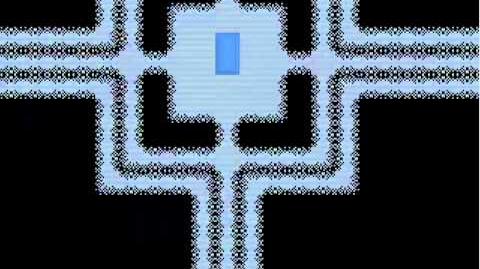 Known Bugs/Glitches
Edit
Waking up while in the dream bed will cause you to go to sleep again-- even if you aren't even in the real world bed.
Ad blocker interference detected!
Wikia is a free-to-use site that makes money from advertising. We have a modified experience for viewers using ad blockers

Wikia is not accessible if you've made further modifications. Remove the custom ad blocker rule(s) and the page will load as expected.