Solitude

Solitude's title screen
Release
Latest Version

0.0x

Creator
Language
Engine
Release Date

Details
Protagonist

Kazenori

Nexus Doors

0

Effects

9

Endings

0
Solitude is a Yume Nikki fangame planned to be produced by Uboachan. It was cancelled after the first release.
You play as Kazenori in what seems like a hospital. When he falls asleep, you are taken to his dream world. All of the effects are available for you to use and there are only a handful of rooms to explore.
Kazenori seems to be trapped in the hospital, and his only method of escape is through his dreams. Apparently there were many ideas about the plot for this game, but due to its early cancellation, the actual plot is unknown.
All of the effects are already in your inventory to use when you enter the dream world, due to the "first release" being in more of a beta-testing stage.
| Name | Image | Description |
| --- | --- | --- |
| Manly Shoes | | Kazenori's speed is maxed out. A debug effect for betatesters to get places faster. |
| Fishhead | | Kazenori's head becomes a blue fish. |
| Sunglasses | | Kazenori wears sunglasses |
| Levitate | | Kazenori floats in the air. |
| Hoodie | | Kazenori wears a hoodie. |
| Wheelchair | | Kazenori rides a wheelchair that increases his speed. |
| Green | | Kazenori wears a green outfit. |
Download/External Links
Edit
Gameplay Video
Edit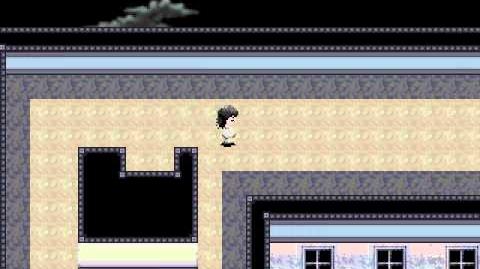 Ad blocker interference detected!
Wikia is a free-to-use site that makes money from advertising. We have a modified experience for viewers using ad blockers

Wikia is not accessible if you've made further modifications. Remove the custom ad blocker rule(s) and the page will load as expected.